Frequently Asked Questions
We want to answer all your questions. Check out our most Frequently Asked Questions below and
contact us
if you need more assistance.
What Browsers are Supported?
We support the latest versions of all well-known browsers. For optimal studying experience we recommend using Mozilla Firefox or Google Chrome.
Can I take the courses on my iPad or tablet?
Of course you can. This online school is fully responsive in all kinds of electronic devices.
Can I take the courses on my iPhone or smartphone?
Of course you can. This online school is fully responsive in all kinds of mobile devices. For optimal experience you can use the mobile version of Google Chrome, if your device supports it.
Is Internet Access Required?
Internet access is required since all of the course contents are online. We also recommend using a broadband internet connection, especially when you have to go through video content.
Have questions or need help? Read our FAQ or Contact Us.
Please refer to our Refund Policy.
Where can I find policies to review?
You can find all available policies in the footer of all pages of the website. These include (not limited to): Terms of Use, Privacy Policy, and Accessibility.
How do I get to interact with others at the Stride Professional Development Center?
Later on, we will be hosting live, national events where we use the Problems of Practice protocol. We will ask our users to submit a real-life problem they are facing and will take those who attend through the model to solve that problem. This process will allow you to hear ideas from others that can be immediately used in your classroom environment.
How to Log In with my existing Account?
If you've used a social account (Facebook, Twitter, LinkedIn, Google) to register to the school then all you need to do is click on the respective button in the Login form.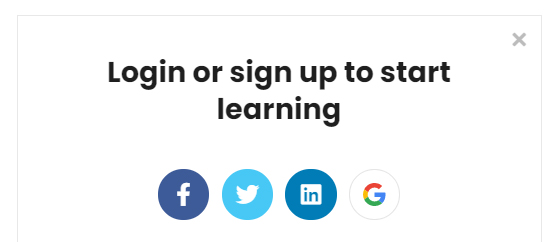 If you've used your email to register for the school then simply fill out your e-mail and password in the login form and click Login.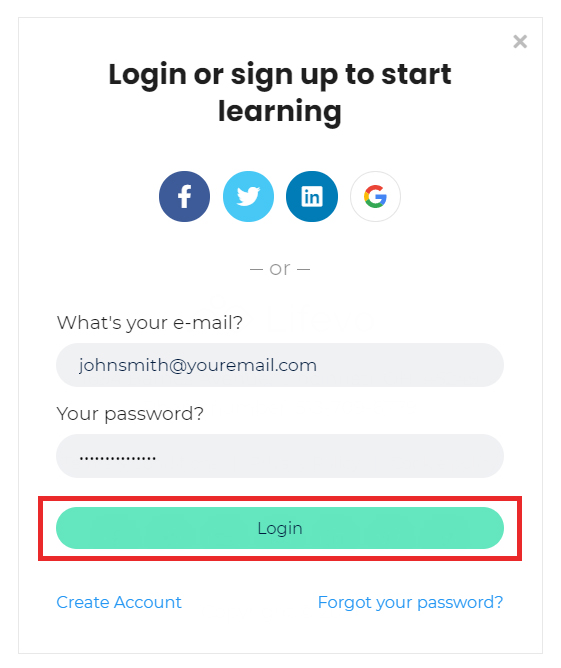 First of all make sure that the combination of e-mail and password you tried is correct (for security reasons our error message doesn't explicitly reference whether you made a mistake in your email or password. This is deliberately so to make it harder for malicious individuals to guess any account details). If you are still having problems it might that have forgotten your password. In this case you can simply ask for a new one to be sent out to you. Click on the Forgot your password? link located just below the Login button.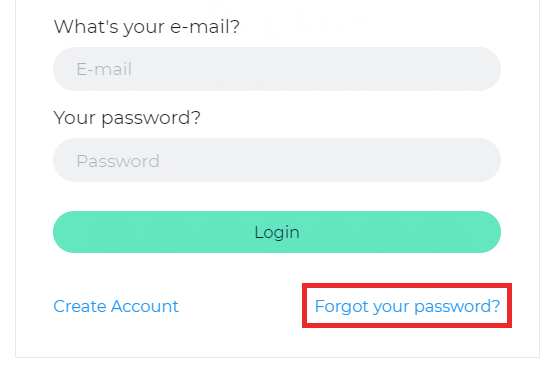 Type the email that corresponds to your account and click Send. An email will be sent to you with a link for setting a new password for your account. If you don't see the email appearing in your Inbox, make sure to also check the spam folder as it may have been accidentally caught by your email's spam filter. If this is the case then make sure to identify this message as Not spam so that you don't lose any future correspondence from your online school.
How can I Edit / Insert my account details (Profile Picture, Biography, Locations, etc.)
When logged in to your school, click on the top bar Profile suboption after hovering your mouse over the Me top bar option. This will lead you to your profile page.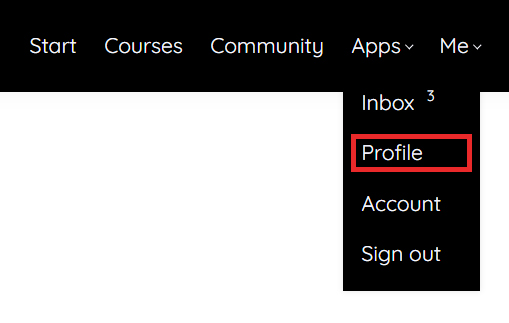 There, click on the edit button and start changing your personal info. You can update your name and email, add a short bio so other members of the community can learn more about you and add your social accounts so that others can contact you.

How can I change my password?
Changing the password can be done from the online school's log in form (you have to be logged out). Go to the login form and click on the Forgot your password? button that can be located right under the Login button.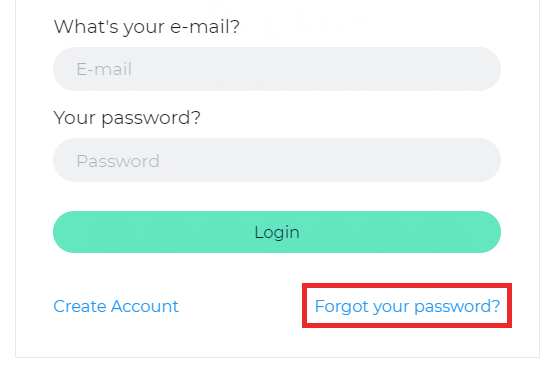 Insert the email of your account and click OK.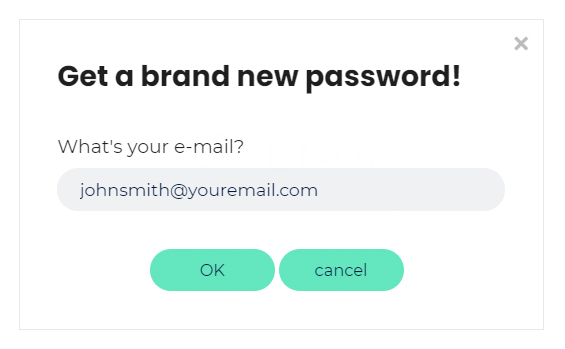 You will soon receive an email containing a link for resetting your password. If you don't receive this email after a few minutes, please check the spam folder of your email account as the reset email may have accidentally been held up by your spam filter.
What are some of the benefits of the Stride PD Center?
Professional development courses, helpful downloadable resources, and bonus access to live events are bundled together at a highly affordable cost.
What is the cost of each Membership?
Monthly - This subscription plan gives you access to all of our courses are available for the cost of $4.99

Yearly - the Best Value! Instead of paying monthly, you could start your road to success with a one-time payment that gives you access to our existing (and future) content. By choosing this option at $49.99, you save 15% over the monthly costs.

How do I start a Stride Professional Development Center (SPDC) membership?
Simply go to the Pricing page and decide whether you want to subscribe monthly for $4.99 (you can cancel at any time) or yearly at $49.99.
How long do I have access to the SPDC?
Your access is continuous with your monthly automatic renewal, and you can cancel at any time. If you choose the yearly option, your plan will auto renew at the anniversary date (unless you cancel).
After subscribing to the SPDC, what is next?
First, thank you for placing your trust in us! The Stride Professional Development Center wants to add value to you and help you become the best version of yourself possible.
Now, go to Browse Courses and start your learning journey by signing up for your first course. Once you have picked a course, you can then go to My Career to pick up where you left off on any free courses you viewed.
Can I get credit or renewal units for SPDC courses?
Upon successful completion of each course, you will receive a Certificate of Completion with PD clock hours. Use of these Certificates for licensure renewal will depend on your state's requirements.
Having just completed student teaching, what courses should I take to prepare me for my first year?
First, thank you for choosing education – it is such a rewarding career. We would suggest that you start with these courses: (1) Targeted Instruction 101, (2)Differentiation Basics for Every Classroom (3) Empowering Students through Collaborative Problem Solving, (4) How to Scaffold, and (5) the four Classroom Culture courses. These will give you a foundational skills for instruction and pedagogy.
One more thing, if you are teaching in an online setting, make sure you check out our course called Day in the Life.
Troubleshoot issues with Course Video
Our video player automatically tries to adjust the video quality to your internet speed, giving you the highest quality possible but in certain cases, for very slow connections, this might not be possible. If you're experiencing excessive buffering during playback, it's probably because your Internet connection cannot support continuous playback of the video. In this case try to reset your connection/internet router or, if possible, try accessing your online courses using a better internet connection.
You may also want to try one of the following: 1. Close extra browser tabs or other applications that may be using up your bandwidth. 2. Make sure you're using the latest version of your browser.
How do I navigate inside a course?
Once you access a course, you will find a full table of contents at the left-hand side of the screen. You can browse through the sections and access the learning unit you would like to study. In most cases you would be better off when simply following the linear course order proposed by the course instructor. In the future you can always come back re-visit any learning unit you wish. Note that learning units that you have visited / completed are marked with a discrete check mark.
Are there set times for attendance? Or do we have set times to meet?
All Standard Courses and Mini Courses are asynchronous without live attendance.

For any of our live sessions that focus on a national community of educators solving problems together, our subscribers will be notified via email for these optional opportunities in advance.

How do I download course content?
If you are enrolled to a course (paid or not) you will have access to the whole course contents. In most cases the contents are not available for download and you will need to be connected to the internet and access the contents through your browser. Certain material, like PDF files or PPT presentations may be available for download.
Can I purchase a specific course without becoming a member?
Yes. Individual Courses are $9.99. Course access will be for a full year; however, the better value is a monthly subscription where you get access to all of our courses.
Can I take more than one course at a time?
Yes! This is no problem at all! My Career saves your in-progress course list.
Got All The Answers You Needed?
Perfect! Let's get you set up and start growing together. Click below to view our full catalog.
Have Any Unanswered Questions?
No Problem! Reach out to us and let's answer any questions you may have.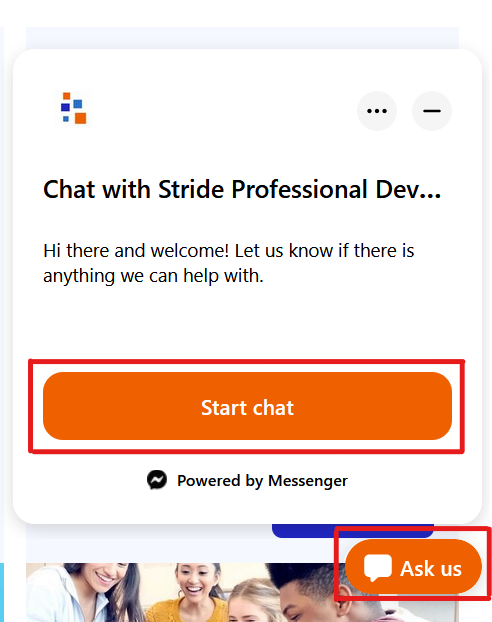 Here's How..
Just close this message and locate the orange 'Ask Us' button on the lower leftcorner of your device.
Empty space, drag to resize
Right over here