Superintendents & Principals
Teachers are our greatest resource in schools. Students flourish when teachers are energized and well prepared.
However,
data shows
that teachers are leaving the profession at an alarming rate with the teacher shortage expected to grow to 200,000 by 2025. Teachers cite that not having access to quality support and development opportunities as key factors in their departure from the profession.
The Stride Professional Development Center provides schools and districts with the opportunity to invest in teachers and innovate across your professional development offerings.

Let's discuss discounted rates! Contact us today for our team to help you along the way.
Stay Up to Date here!
There are no available LIVE events scheduled. We look forward to sharing them here.
Got Questions? Need help getting access? Come and join us for a live Promising Practice event. Let's build community
Available to Yearly members | School Districts Inquire!
Steve Hardaway
School Leader | Orange, Ohio
Feedback That Matters
Stride Professional Development Center sets the PD standard for educators. The courses and topics are meaningful and practical for educators of all walks and experiences. If you are looking to improve professionally right away - look no further. The Stride Professional Development Center is for you.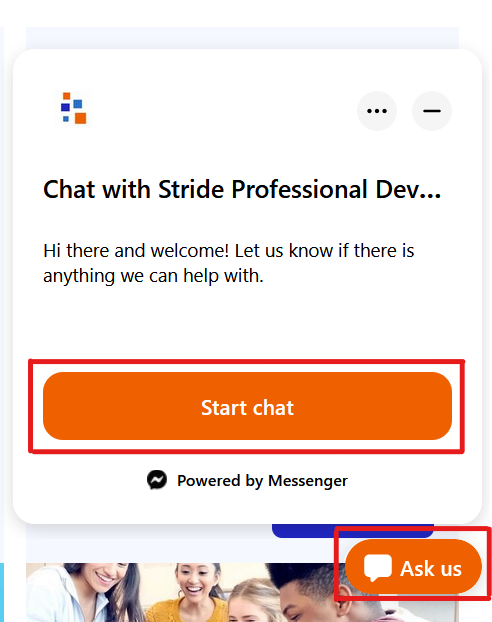 Here's How..
Just close this message and locate the orange 'Ask Us' button on the lower leftcorner of your device.
Empty space, drag to resize
Right over here