Membership Program | Join Us!
Yearly
14 Day Free Trial Included!

12 Months for the Price of 10 | That's 2 Months Free!
This easy plan gives you control and choice to access our courses and resources. We add new material every month!
Instructors: Niyoka McCoy, Joel Medley, Matthew Hoppe, Jenny Kendall, and more!

Last updated 11/12/2022 English
Stay Up to Date here!
There are no currently scheduled LIVE events. We look forward to sharing them here.
Got Questions? Need help getting access? Send us an
email
.
Available to Yearly members
Elevate your Career
Whether you want future career opportunities in your school system or grow elsewhere, the Stride PD Center is the fastest and clearest way forward.
Expert Instructors
Our instructors are educators and use their experience for your benefit. They create digestible content that saves you time but gives you the learning that you want.
Satisfaction Guaranteed
Our 14 day free trial gives you the chance to test our content that we believe will optimize your professional performance and increase your personal satisfaction.
Authentic Content
The courses include text, videos, reflection questions, templates, scenarios to practice, and much more. You can take your learning and apply it immediately.
Resources and Certificates
You will receive certificates by attending our relevant courses and these can be used for learning hours. Your success is our best asset to prove the quality of our training.
Access to ALL Courses
We want to offer teachers a better chance to succeed and grow inside and out of the classroom. Teachers deserve to control their own outcome.
Requirements
No experience needed - we'll guide you through everything you need to know in each individual course!
A computer or phone with access to the internet
No paid software required
Membership Description
There should never be a scenario in which teachers sit back at the end of the day and worry about balancing their wallet and missing an opportunity to move up in their administration because that one program with those specific hours was out of your price range.

Please Note: We offer PD Clock Hours for each course. You will need to make sure that your district and state approves the courses for recertification.

Yearly Membership FAQ
Why is the yearly membership so low?
We set this low, annual rate at $49.99 because of our belief that Teachers Deserve Better. We wanted to create high quality and low cost professional development to benefit teachers nationwide! Which is very exciting to us.


Our goal is to continue to grow and offer this low-cost option to as many teachers, administrators, and even parents who want to support this program!
What's the point of offering 50+ Courses for $49.99 for the year?
It's not all that crazy when we look back at who we truly want to reach and who we truly want to support. Teachers. Deserve. Better. You shouldn't have to stress over acquiring trustworthy and proven resources, applicable clock hours, and finding a community that you can share your concerns AND triumphs with! We think it's possible together.


Each individual course costs $9.99. Why not support keeping our prices low to support a community of teachers that DIRECTLY impacts the future?

Yearly
Explore the Courses Included!
\Learnworlds\Codeneurons\Pages\ZoneRenderers\CourseCards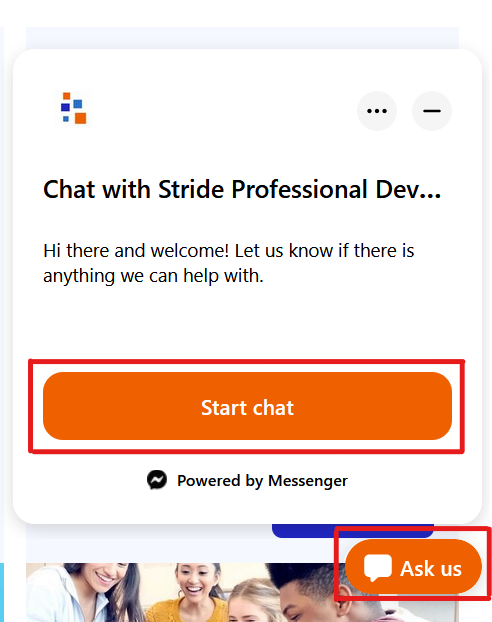 Here's How..
Just close this message and locate the orange 'Ask Us' button on the lower leftcorner of your device.
Empty space, drag to resize
Right over here