Our Course Difference
At Stride Professional Development Center, we know that teachers devote many hours of their days to other people. That is why we developed an economical solution that promotes educator growth, saves a lot of time, and meets all of your career development requirements in one place. Stride offers on-demand educator training because we believe you deserve to excel, and here's why we're different.
Professional Development Courses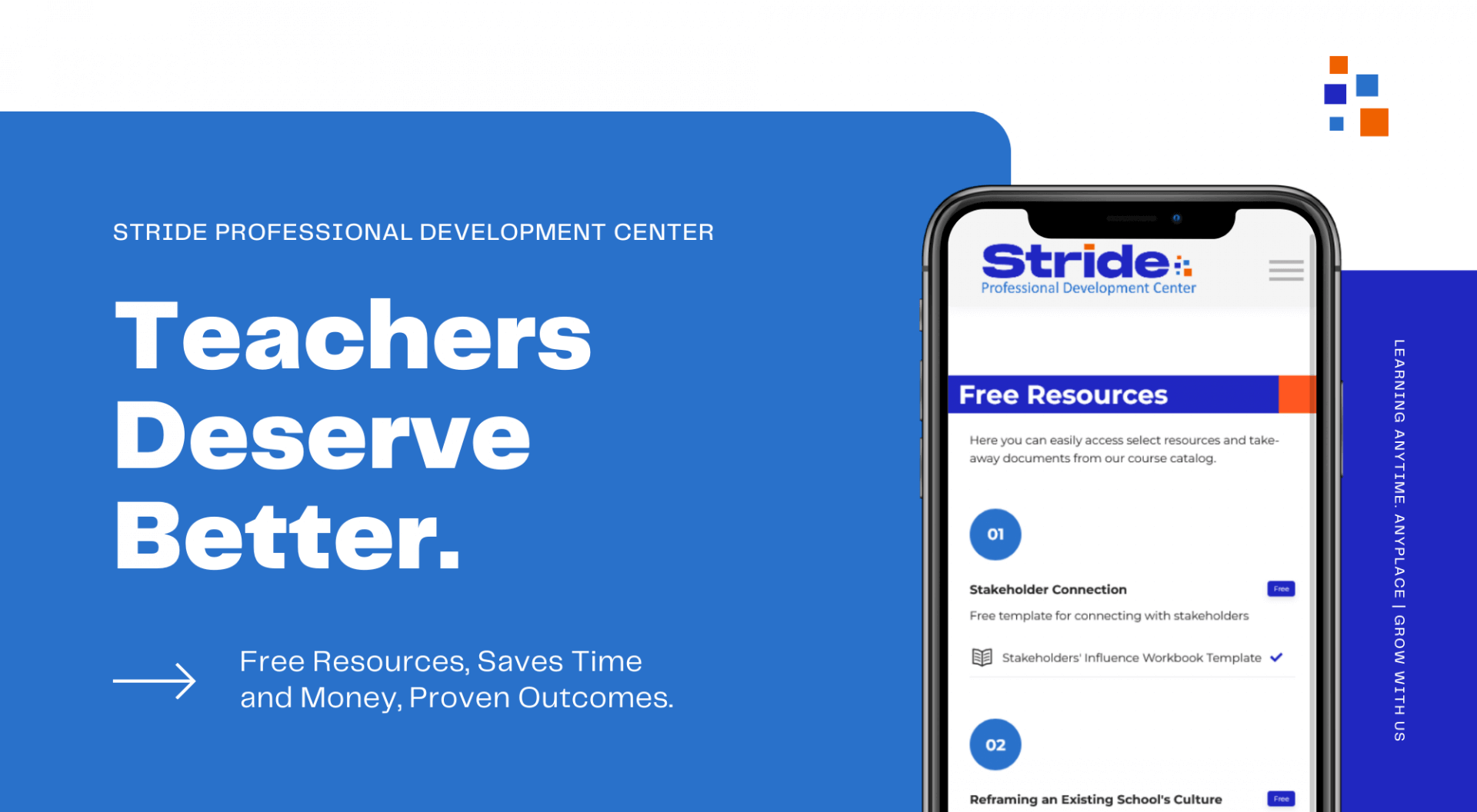 Focused Learning Topics
We guarantee you an exceptional experience with professional guidance
Save Money and Time
These courses are designed to save you time and money while exploring Instructional Practices
Discuss with Others
Participate in our online forum, share thoughts and ideas, increase connection, get help with your studies
Explore what we offer
Please Note:
Do not hesitate to
contact us
or email
stridepdcenter@k12.com
if you require any assistance at all. We appreciate you for everything you do and will do!
Decide Your Own Learning Path
The main advantage of online courses is that they empower students to flexibly learn at their own speed and stay the course till a subject is mastered before progressing to another module. Stride Professional Development Center prioritizes quality and student understanding in all of our courses. We meet you where you are by dividing topic areas into key principles and assessing your learning at key milestones so you can embark upon your own learning path.
Develop Your Professional Skills
We provide a continuously increasing content library of on-demand professional development programs, practical training, and live seminars for teachers who want to increase their knowledge and improve student results in any classroom environment. With Stride, you can take your professional skills to the next level.
We provide a multitude of opportunities for educators to gain a wide variety of skill sets to advance in their careers, ranging from enhancing in-class skills and communicating better to even learning the industry standards for data security. You can use our professional development programs to become a thought leader in your institution, or an expert in the industry by specializing in specific educational methods.
Expand Your Professional Circle
Throughout your career as a teacher, you are constantly striving to be the best teacher you can be in a number of different settings. You do not, however, have to do it all by yourself. Joining Stride's professional development courses gives you access to an ecosystem of like-minded educators as well as highly trained instructors, all of whom work together to help make sure you attain all the skills you need to thrive.
In the field of education, new curricular modifications can bring fresh viewpoints, and new technology can be transformative. Recertification is essential because it allows educators to stay current on academic standards and encourage optimum student learning. Making the effort to prepare ahead and upgrade your skills is the greatest approach to ensure the longevity of your teaching career.
Improve Outcomes for Students And Schools
One of the primary motivations to invest in your teaching abilities via professional development is to evolve as a better educator in order to best support your students. However, the impact goes further than that. Enhancing your capabilities means that when you use them, you enrich and facilitate better outcomes for the entire school community.
Choose Stride for Your Professional Development Needs
Stride Professional Development Center is a forerunner in web-based learning with more than two decades of expertise, and we have taught well over 55,000 educators using evidence-backed pedagogical best practices. We deliver top-grade knowledge and skills to educators around the nation by providing an easily accessible, on-demand service that allows you to take control of your professional advancement.
Highlighted
Instructional Practices Courses
Foundations of Reading 1.1
This introductory course aims to inspire educators on their journey to becoming reading teachers in support of reaching more learners.
5 Stars
(2 ratings) | 47 Students
Instructor: Brittany Churchill
Last updated 9/24/2022 English
Platform Overview

Recognizing that our world needs resilient educators who exhibit passion and bring learning to life daily, this professional development initiative will help sustain the effort for the future of education. Concept and skill based learning must take place in the present through both synchronous and asynchronous content.
This platform has been designed to prepare you as a professional and person. You deserve a platform that dedicates it all to you. That's exactly what we do now, and will continue to do so well into the future.
Start Today
Start Today
Start Today
Start Today
Start Today
Start Today
Start Today
Darren Reed
Senior Executive and Business Leader @ Stride Professional Development Center
Contact Us
Meet the Leader
Darren Reed has three decades of public and private sector teaching and executive leadership experience. He currently serves as Senior Executive and business leader of the Stride Professional Development Center for Stride, Inc. (Formerly K12, Inc.) Reed has served in various leadership capacities within Stride including Senior Vice President/General Manager, where he held top line accountability for 21 online and blended school programs across eleven states.
Darren has been instrumental in advancing policies that expand educational opportunities and access to under-served communities. Darren has testified in various states on the value and relevance of innovative educational models and school choice options. Since 2015, Darren has represented Stride as a member of the National Black Caucus of State Legislators' Annual Conference as a Corporate Roundtable member and an active participant of its Education Sub-Committee. In this capacity, Darren has worked alongside policy makers to understand and expand innovative education models and develop policies that increase access for student in cities across the nation, including "smart city" technology, increased funding, career readiness, choice options, etc.

Reed's commitment and passion to this work is rooted in his own experience growing up in East Cleveland, Ohio as a first generation college student. He believes strongly that there is untapped potential, talent, genius and resilience in young people in under-resourced communities across our nation. His work helps people and organizations of all kind to identify that talent and improve outcomes for all young people.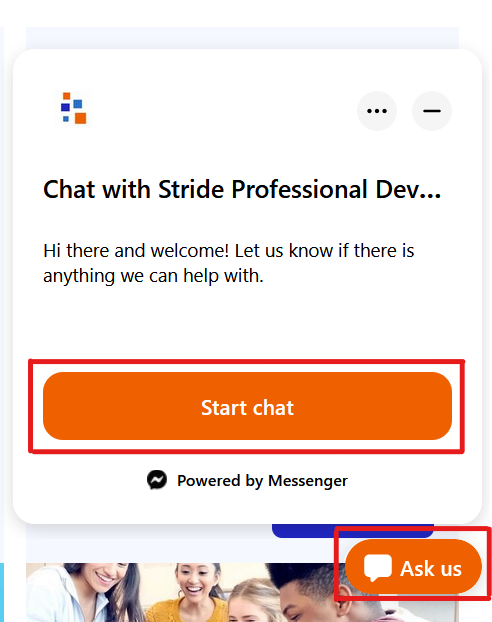 Here's How..
Just close this message and locate the orange 'Ask Us' button on the lower leftcorner of your device.
Empty space, drag to resize
Right over here