Leadership
Explore Instructional Practices Courses
Classrooms and schools exist to promote the learning of students. As a teacher, you are the greatest influence for student achievement, and these courses can help you become the best version of yourself possible. Your students need your growth so that they can grow as well.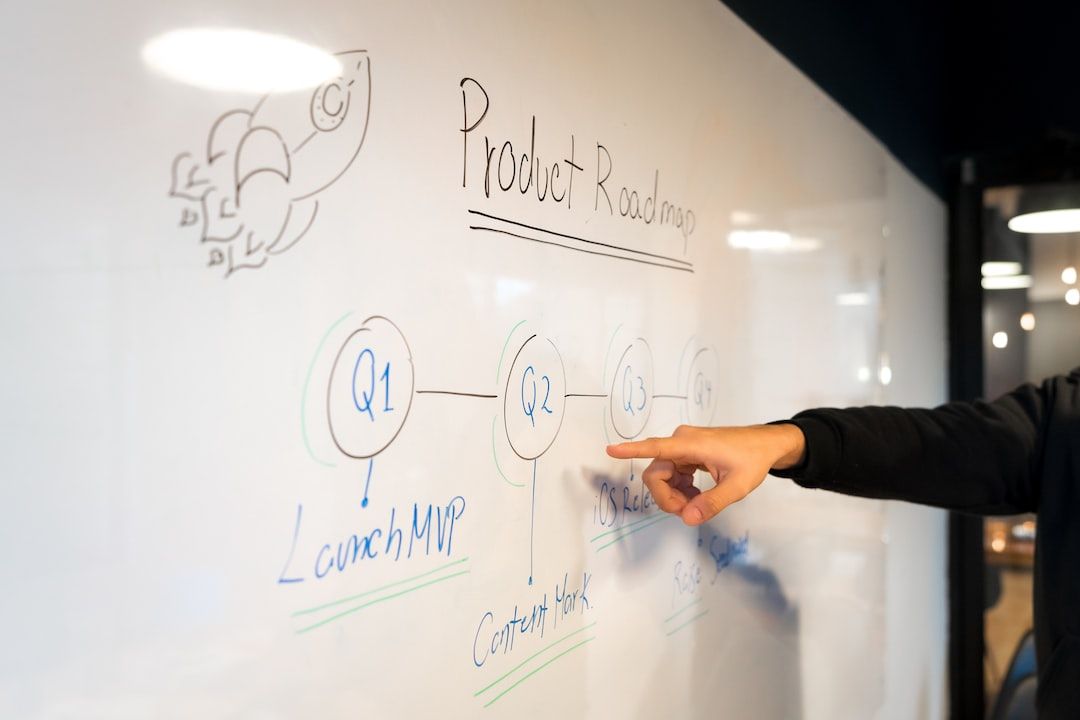 Focused Learning Topics
We guarantee you an exceptional experience with professional guidance
Save Money and Time
These courses are designed to save you time and money while exploring Instructional Practices
Discuss with Others
Participate in our online forum, share thoughts and ideas, increase connection, get help with your studies
Courses released monthly across platform
Instructional Practices Courses
\Learnworlds\Codeneurons\Pages\ZoneRenderers\CourseCards
Highlighted
Instructional Practices Courses
Foundations of Reading 1.1
This introductory course aims to inspire educators on their journey to becoming reading teachers in support of reaching more learners.
5 Stars
(2 ratings) | 47 Students
Instructor: Brittany Churchill
Last updated 9/24/2022 English
Why
Explore Instructional Practices?
Because You Are The Difference.
Learning Experience FAQ
Can I take the courses on my iPhone or smartphone?
Of course! The Stride Professional Development Center is fully responsive for all kinds of mobile devices. In some instances, however, a course may require laptop, tablet, or desktop use for the best experience. Should that need arise, the expectation will be clearly discussed on the course main page (e.g.,
Grading Calibration
series).
Is Internet Access Required?
This is a great question, and the answer is yes. Internet access is required for all courses, and broadband internet is recommended due to video content. Also, while our courses work with all browsers, Chrome is recommended for an optimal experience.
If I am having technical issues, how do I get help?
Reach out using the
C
onta
ct Us
page. Another option is the orange Ask Us widget located on the bottom right of the page. Please note that our business hours are 9am to 5pm EST; however, we will respond just as quickly as possible, and we do our best to stay within 24 hours for all inquiries!
Additional Resources
The Stride PD Center wants to save you time! We have curated a list of useful resources that we believe support your professional growth in this focused, learning topic. While we do not own this material, we have included it here so that the Stride PD Center can serve as your "one-stop shop" for continued learning!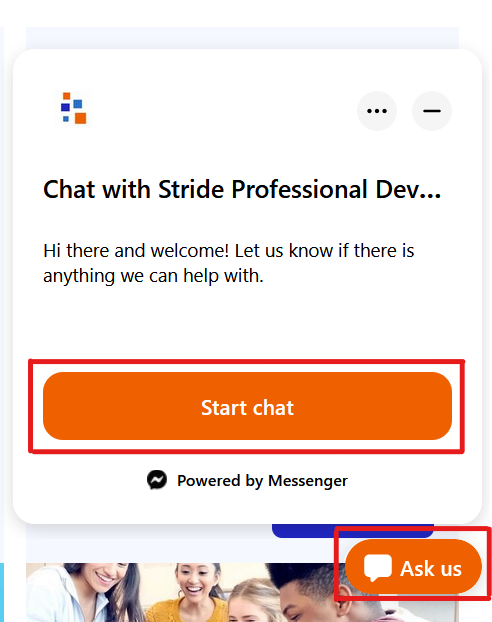 Here's How..
Just close this message and locate the orange 'Ask Us' button on the lower leftcorner of your device.
Empty space, drag to resize
Right over here