Join today
Teaching Online without PowerPoint
Would you like to discover different ways to teach online without using PowerPoint?

See how to use a document camera, screen share, and the whiteboard tool to teach elementary students as if they are together in the same room. You will leave with ideas you can try in your live classes!

Enjoy a free preview video below. For the full video and takeaway resources, join the Stride PD Center today!
Video Preview

Full Webinar

Resource Document

Certificate: .5 Clock Hour
Connection to Practice
Teaching online can be intimidating and PPT often becomes a crutch. There are ways to creating a learning environment that is hands on for students. This short session will show you several ways to do just that for elementary students.
Sarah Poole
Sarah Poole is an educator at Idaho Virtual Academy. After teaching in brick-and-mortar elementary classrooms for close to two decades, she transitioned into being an online educator in 2020. Sarah is active in her local Idahoan community and loves participating in various 10K races in her free time.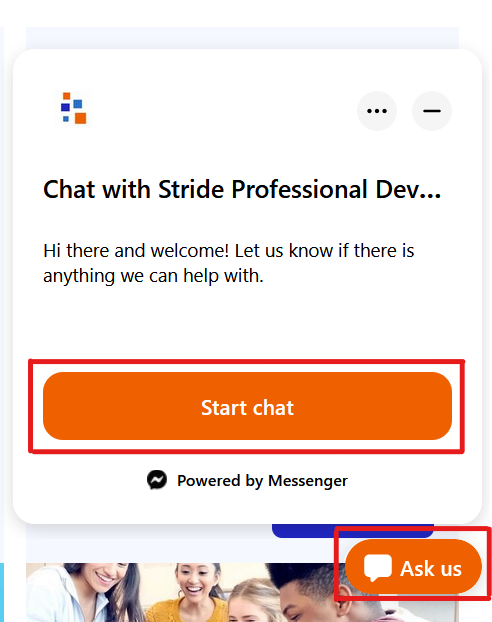 Here's How..
Just close this message and locate the orange 'Ask Us' button on the lower leftcorner of your device.
Empty space, drag to resize
Right over here