Join today
Foundations of Reading 1.1

Developing Your Reading Teaching Philosophy
This introductory course in the Foundations of Reading series aims to inspire educators on their journey to becoming reading teachers in support of reaching more learners.
In part 1.1, a podcast series, you will be guided by reading educators across the Stride Network to support you in developing your own reading teaching philosophy.
3 Podcasts

Reflection Guide Takeaway

Networking Opportunities

1 Hour

Certificate Of Completion
Connection to Practice
This course allows you to dig deep, hear from others, and reflect to decipher what being a teacher of reading means to you to develop a lasting philosophy that you can carry with you into your everyday teaching.
Brittany Churchill
Brittany Churchill is the Learning and Development Production Manager at Stride. She calls upon her past educational pursuits to champion the company's mission of fostering life-long learning through inspired, personalized education. She plays a vital role in developing resources to reach all learners and their unique educational needs.
Becca Jeppson
Becca Jeppson is an Instructional Designer at Stride who has cultivated a deep love for teaching and supporting students through online education. She began her career as a brick-and-mortar teacher before landing her current dream job on the Talent Development team, where she assists in creating engaging resources for educators.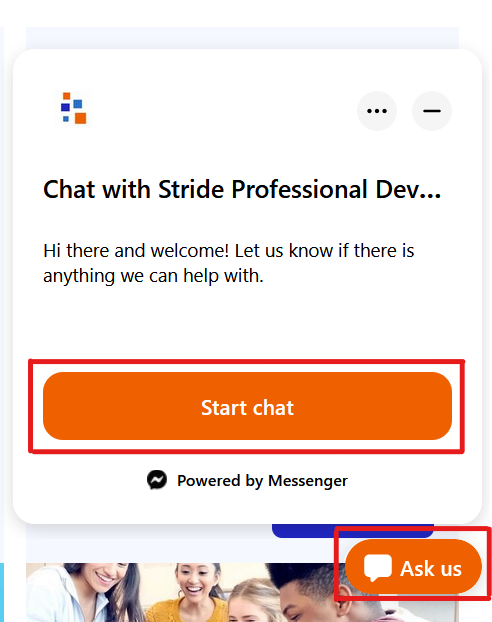 Here's How..
Just close this message and locate the orange 'Ask Us' button on the lower leftcorner of your device.
Empty space, drag to resize
Right over here