Join today
Differentiation Basics for Every Classroom
Have you wondered why differentiation in the classroom is so important? In this session, you will dive into the basics of differentiation and explore various strategies. You will leave with examples of what it can look in your classroom.

Enjoy a preview of the video below. For the full video and takeaway resources, join the Stride PD Center today!
Video Preview

Full Webinar

Resource Document

Certificate of Completion
Connection to Practice
This is the make it and take it session for differentiation. Tried and true tips, tricks, and samples you can use today in your classroom!
Meghan Seibert
Meghan Seibert has worked in education for over thirteen years in various roles, including a special education teacher, director, and instructional coach. She is passionate about continuing her own lifelong educational journey by using her previous experience to drive data-based instruction in her current teacher trainer role with Stride.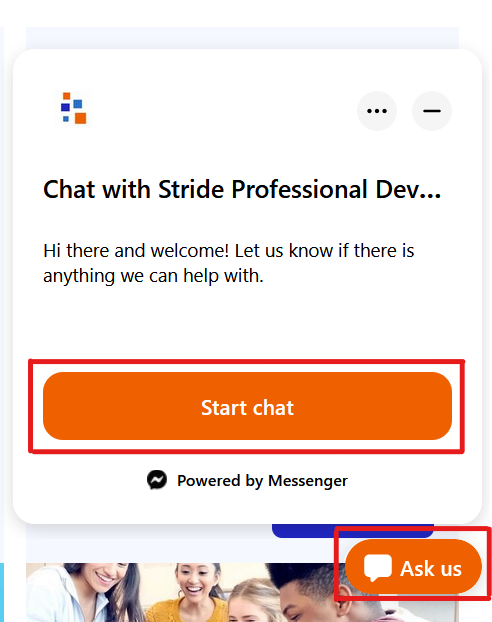 Here's How..
Just close this message and locate the orange 'Ask Us' button on the lower leftcorner of your device.
Empty space, drag to resize
Right over here