Join today
Continuum of Services in an Online Environment
The continuum of services includes educating students with disabilities in the least restrictive environment. This course will provide a broad overview of the continuum of services and highlight these services in a completely online educational setting.
9 Sections

5 Videos

Takeaway Resource Guide

Certificate of Completion
Connection to Practice
We believe that every student can learn if given the right opportunities. This course provides an overview of the continuum of services so that students with disabilities are successful in an online environment.
Meet the Instructional Team
Senior Director of Special Programs
Jenny Kendall is Senior Director of Special Programs at Stride and has worked for over twenty years within the company's educational community. Being a leader in specialized online learning motivates her as she continues to serve as a national expert in all areas of compliance and academic rigor for students with diverse needs.
Natalie Collins
Natalie Collins is a Creative Analyst at Stride, serving as a Media Specialist for the Talent Development team. Having worked in education since 2012, she is thrilled to combine her passion for educating with her love for design to support the company's mission of championing inspired, personalized learning.
Kathy Kales is an Instructional Designer at Stride. She has been an educator since 2009, having previously taught at Florida Cyber Charter Academy. As part of the Talent Development team, she brings her passion for online education to creatively help learners of all ages reach their full potential through inspired, personalized teaching.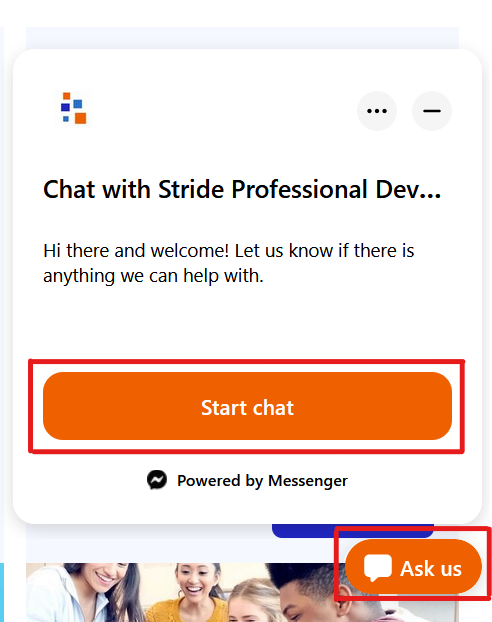 Here's How..
Just close this message and locate the orange 'Ask Us' button on the lower leftcorner of your device.
Empty space, drag to resize
Right over here