Students and school Culture
Classroom Culture 1: Purpose
Why do you teach? Your answer to that question shapes your classroom culture and motivates you to get up in the morning to do important work for students.

5 Stars (6 Reviews) | 76 Students
Instructor: Joel Medley
Last updated 8/29/2022 English
What's included
3 Sections

2 Resource Documents

3 Detailed Questionnaires

1 Personalized Teaching Philosophy

Certificate: 0.5 Hours

9.99
What You'll Learn
This series on classroom culture will give you the tools and insights you need to fill your classroom with purpose, passion, presence, and positivity. This is the first course of the series.

Hey! Enroll in all four to experience the complete classroom culture experience.
Application to Practice
Purpose lays a foundation for your classroom culture with your teaching philosophy.
Passion offers practices and guidelines to spark learning.
Presence shores up consistent engagement.
Positivity ensures your classroom is a place your students want to be!
Requirements
A willingness to learn and grow.
A computer or phone with access to the internet.
No paid software required - everything you need is in the Learning Module.
Course Description
Why do you teach? Your answer to that question shapes your classroom culture and motivates you to get up in the morning to do some of the most important work on earth.
This first course in the Classroom Culture series will guide you through writing a three-sentence teaching philosophy. This purpose statement is foundational for everything else that follows.
Joel Medley
Joel Medley is the Director of Talent Development and Community at Stride, where he uses his experience to coach educators through leadership development. Having taught history across many levels of education, he brings knowledge of leadership in various school settings, from traditional brick-and-mortar institutions to online classrooms.
Matthew Hoppe
Matthew Hoppe is an Instructional Designer at Stride. He continually draws upon his experience as a teacher, media producer, and director of arts to support various schools and nonprofits. His passion is to use what he has learned to support others as they pursue living their best lives.
Classroom Culture 1: Purpose
An introduction to answer the question, "Why do I teach?" so you may shape the culture of your classroom.
Last updated 8/29/2022 English Instructor: Joel Medley
What has been said! So far..
5 Stars
(6 ratings) | 76 Students
Allowing me to reflect and use the content learned to better my teaching.
Lakia A.
5 Stars
I liked the sentence starters and questioning to help build my teaching philosophy statement, this is something I have struggled with in the past but it was easy to build with the provided framework.
Kathy D.
5 Stars
Classroom Culture Series Courses

\Learnworlds\Codeneurons\Pages\ZoneRenderers\CourseCards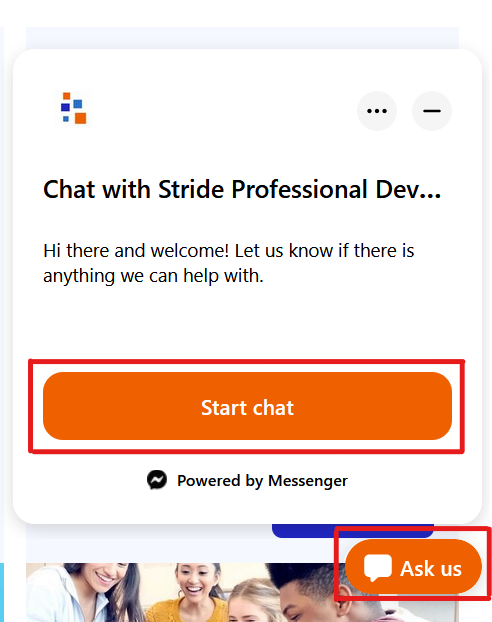 Here's How..
Just close this message and locate the orange 'Ask Us' button on the lower leftcorner of your device.
Empty space, drag to resize
Right over here